Messages

530
Role

Diaper Lover
Normally, your political views are measured on a left/right linear scale. And back when the French revolution raged in the late 19th century it said a lot. However, politics have greatly evolved since then and so the four-way political compass was conceived. It looks like this: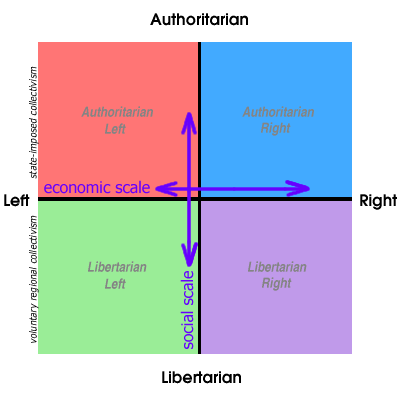 It gives a pretty accurate description of a persons basic political views. Here are some famous people marked down for comparison: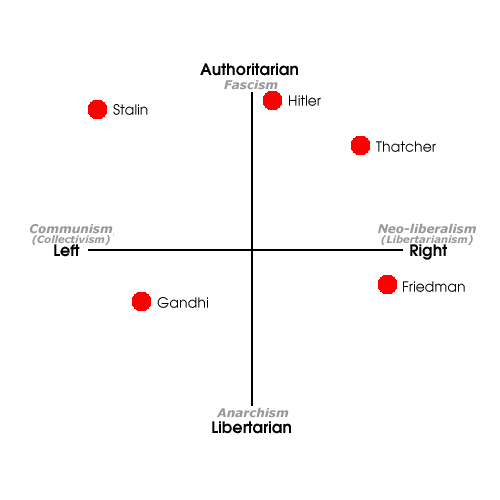 To see where you fit in the compass; take the test at:
The Political Compass - Test
I'm not quite sure what I expect from this thread, but I find this to be an interesting idea of mapping political standpoints. Test yourself and post your results, and maybe a discussion will even catch on.
Here's my result by the way: