Ok this is a repost (plus edited) from daily diapers of my review of The All In One company's (
All in one sleepsuits by the all in one company
) footed sleeper. They're a simular company to Jumpin jammerz (
Jumpin Jammerz - One piece footed pajamas for adults pre teens, and teenagers
) except a little more expensive, and they are UK based. I'm reposting it here because A) More reviews are always good
, and B) I'll be reviewing jumpin jammerz in the next couple of hours and will be comparing them directly with these
. Also I spoilered the pics because well its just tidier.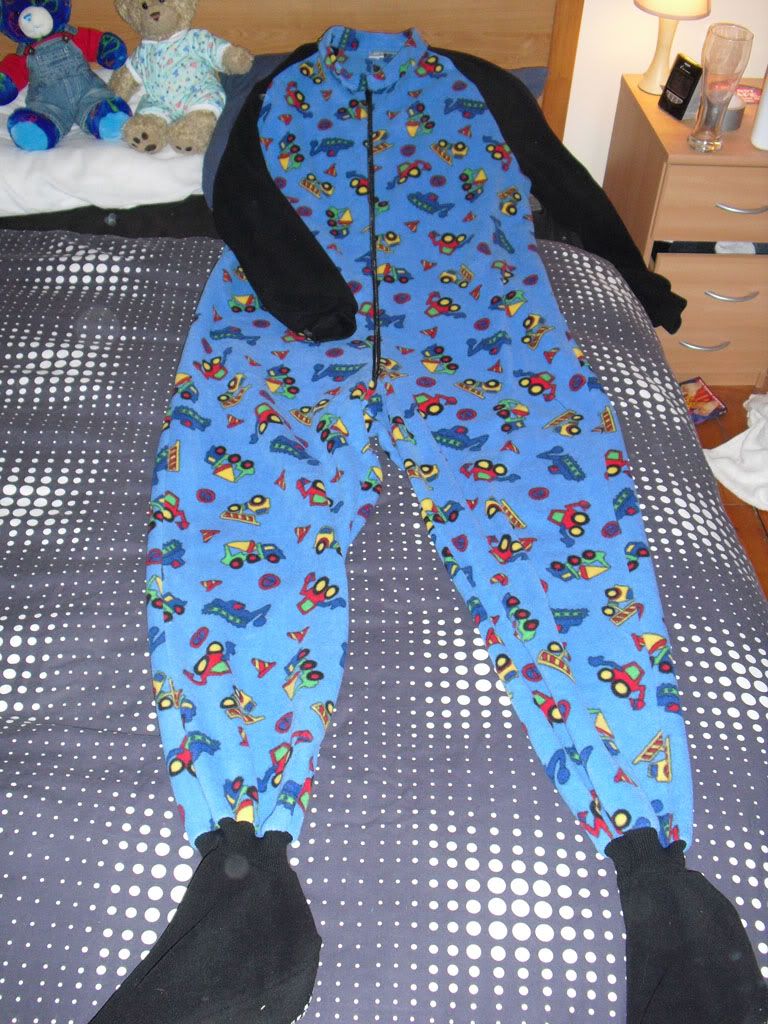 The Good
The website has a wide range of choices from the design, material and fit of the sleeper, plus added extras like pockets, slippers/booties attached, mittens, even hoods
, you can customise these to a pretty high degree. I went for a fleece one with trucks and diggers as the main design, and with black arms and feet to break it up a little. The material is really comfy and warm, maybe a bit too warm for a central heated house, I ended up sleeping on top of the covers last night
.
I think the design is cute, and am quite surprised at how big the pictures of the trucks and diggers are.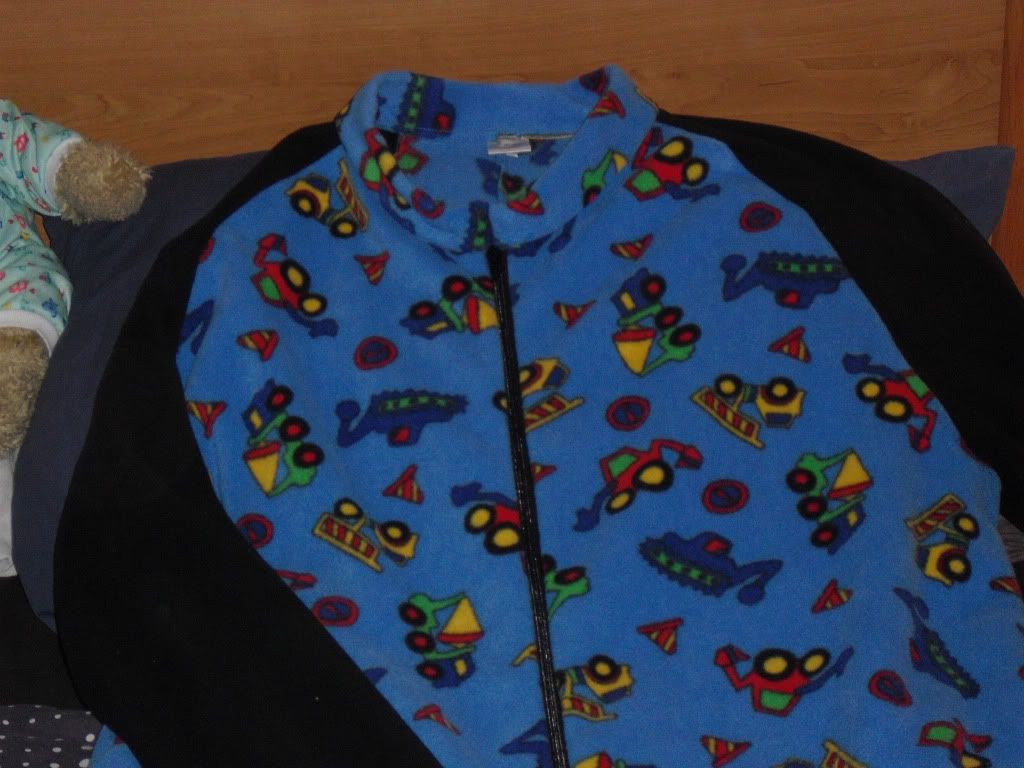 Its just a shame they don't have any teddy bear materials
.
The delivery time took a week which was great considering it was made to order, and came in a standard gray bag.
The fit is also very nice and lose, and being of a... larger persuasion I can fit in with plenty of room to spare. Might be a bit too lose for someone who's tall and lanky but I'm sure you can email them and ask for the chest size to be made smaller. They also recently started offering drop seats, sadly after I brought mine
.
Also the quality is really good, and feels like it won't fall apart soon. Which is good because:
The Bad
These are definitely on the pricey side, mine totaled up at £76.97 including shipping. I think its pretty expensive and only shelled out as a gift for being such an all round great guy.
Also I don't like the look of the zipper, wish I'd had the choice of colour, because I would of went for a light blue one to match the design instead of black. even just having a bit of material to cover over it would of been a better option.
On the whole I'm very very happy with the sleeper, and looking at my self wearing it makes me feel very little
I think that's mainly due to the super cute, boyish design. Its also very snuggly on a cold night
.
Loopy
All in one sleepsuits by the all in one company
Edit: Also they do ship to the states, unsure on the cost of that through :X.
Last edited by a moderator: