Messages

570
Role

Adult Baby
Diaper Lover
Sissy
Other
I know we already have several runescape names threads. Well this on is dedicated to pics of banks, stats, ect.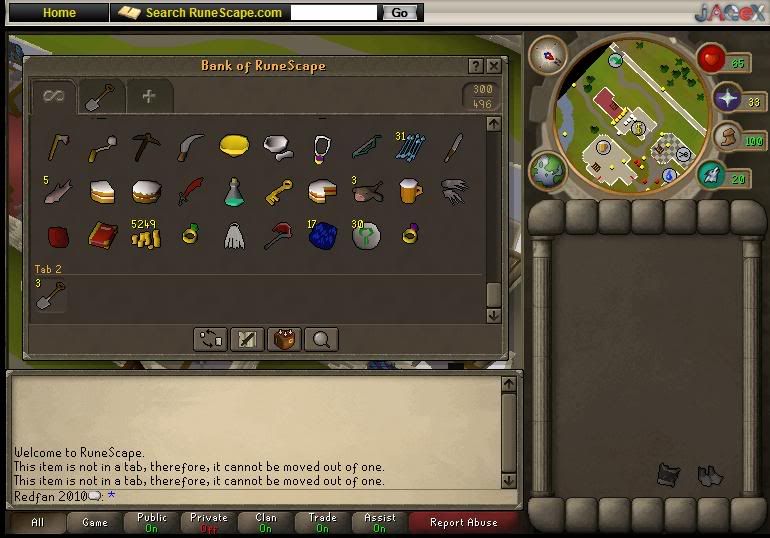 My bank(nothing special)
and
My current armor/stats(oh i have 21 summoning and my construction and hunter levels are both 1)
EDIT:i just reliesed i put this in off topic on accident. So if a mod see this please move it to computer and games.
Last edited: