A padded elfin enby
Est. Contributor
Messages

1,017
Role

Diaper Lover
Little
Incontinent
Grand Rising to everything
but
my bladder. Story time ᕕ( ᐛ )ᕗ
I have officially been on antibiotics of some sort since this time in October. First it was a UTI. That progressed into pneumonia. When the pneumonia cleared and I could breathe twice in a row without passing out I noticed my bladder pain had gotten worse. A return to the doctor revealed a
DIFFERENT
UTI and so began more antibiotics.
This was on top of the antibiotics for the largely asymptomatic DOUBLE ear infection we also caught on a routine ear cleaning session.
---
Fast forward. My pain has started to seriously escalate. Most of the time after a pee I'm in pain enough that I'm trying to mash down parts of my anatomy to stop the pain—pain that now goes further up. I've had this fever for MONTHS now, even before the third round of COVID. I'm fuckin exhausted.
Past week, I call the gyn-uro and they send
yet another antibiotic
. At this point it feels like glass caltrops bouncing around inside my bladder, and at this point I am DESPERATE for weed to relieve my pain—a remedy I haven't had in weeks now. Straight up ∆8 isn't even touching it at 1200mg; turns out I'm one of the people that needs the terpenes to get the benefit—whole weed extracts.
The fact that I am using "weed" And not "cannabis" tells you about the pain level here.
This morning I get up to take the morning pee even though I can't feel a need—
—but now that I'm up, it's an e m e r g e n c y—
And as I run to the toilet I'm dreading what's about to happen:
It burns. It stings. I'd go so far as to say that it's raw even.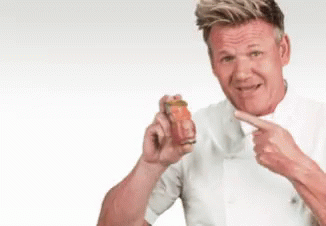 Click to view the GIF

tenor.com
And it's been almost two hours since that bathroom trip.
It hurts, and bad. I can honestly say I've never felt pain quite like this before. It kind of feels like a ball of spikes wheeling around in there, and there's spasms when it hits the sides. Painful ones, spasms that remind me of what the janky leg does on weather days. Making things worse is the fact that lately I can't tell when it's just hot pain and when I'm having a bit of an accident.
At this point, I'm pretty sure the UTIs are mostly a consequence of something else.
I'm like...90% sure that I have developed interstitial cystitis.
But the doc is closed this week.
I'm gonna take an extra baclofen and a tramadol, and just sort of pray it eases up enough to let me get off the couch.
---