Messages

720
Role

Diaper Lover
Babyfur
Other
I have not yet seen a thread dedicated to bug reports, so I thought I'd create one. I know there is the requests forum but I thought this would give people the opportunity to confirm bugs and maybe have a discussion about them.
These bugs crept up when Moo changed the server a couple of days ago.
I don't know what to call this one...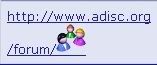 This one, the "What's going on?" box is not flush with the rest of the page like it used to be.

Also, this may not be a bug at all but I've noticed that elements (small images, avatars, links, etc.) take a little longer to load than before.