Rep for NorthShore
Company Rep
We are now shipping the new 2020 version in all sizes (both colors: white and blue).
Note: XL never changed. It has been the same from the very beginning.
For Small, Medium and Large, back to original 2018 shape, tapes and construction but with some added polymers for extra absorbency.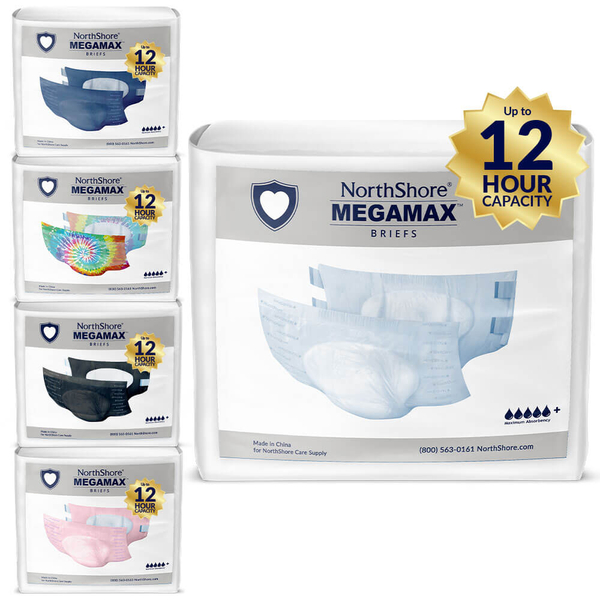 NorthShore MEGAMAX Briefs feature unsurpassed absorbency and wicking ability with an extra-wide, extra-long absorbent core. Large, heavy-duty tape tabs are refastenable with a full landing zone to stay snug even at full capacity.
www.northshorecare.com