Messages

36
Role

Adult Baby
Diaper Lover
Diaperfur
Little
I am just a guy trying to get my foot in the door as an artist. I also work part time at FedEx and I don't think that's enough for my own place with my own bills. Given I'm 23, that's kind of a problem.
I guess I'm here mainly as a diaper lover, but over the years I'm becoming more and more of a little or adult baby. Wetting is possibly my favorite activity, but I want it to become even easier. Baby powder, pacifiers, diapers, and other ABDL items excite me and calm me down, sometimes at the same time.
I am a big Pokemon fan. I run a Pokemon ask blog,
[email protected]
, which really needs an update, starting with plot advancement. I play the Pokemon games as well, and not just Pokemon games but many kinds. I write, and I draw, and I've been thinking about getting into music creation.
What I hope to get out of this site is mostly support. Every time I found this site in specific google searches I liked what I saw, and with an account, if I have my own unique questions I can just ask all of you. As an experienced diaper user myself, I feel like I may be able to help you too.
Also, the "cheat sheet" has alerted me that there are stories here, so I'm making a swan dive for that section.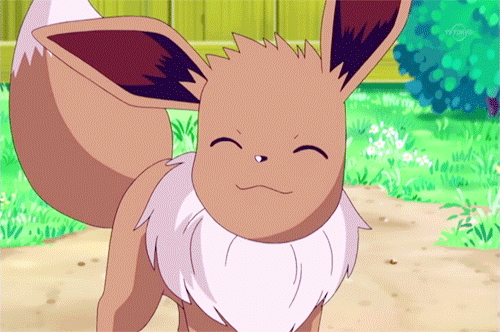 And that's about it. My icon depicts my Eevee Pokesona, but don't feel like you have to refer to me as an Eevee if you don't want to. This forum seems to be for serious discussions, we're all human here. Feel free to call me Swirl, CinnaSwirls, or whatever nickname you come up with for me.
Hoping my experience here is both a helpful and fun one.