Messages

848
Role

Private
So, who here has this yet? I do, and I've gotta say, I'm absolutely loving every single second of it.
I do need to say, that it indeed is "Oblivion with guns", but that isn't a bad thing at all.
I was worried though, being a fan of the original old computer games, I was one of the people who thought bethesda would totally screw it up. I'll admit, the game *Is* missing out on what made the old games great, but I can understand them taking out crotch-shots and child murder, since today's media would have a shitstorm over it all. "CHILD KILLING MURDER SIMULATION GAME!!"
I do want to see them release the construction set for it though, so people outside their company can add in some of the stuff that was cut. As sick as thos will sound, there was something so wrong but hillarious about killing children by delivering a sledgehammer to the crotch.
Also, I would love to see someone make the porn star quest from Fallout 2. Nothing like having a low charisma score and being the fluffer, or having it around 8 or 9 and being the star of the film. "cunnilinguist". Heheh.
Also, it's actually one of those rare games you know you're gonna replay over and over. My next character will be an evil bastard cannibal who just kills everyone, friend or foe, with a minigun. Then possibly a neutral martial artist who also uses the odd baseball bat. Or a trap laying mexican. SO MANY OPTIONS!!!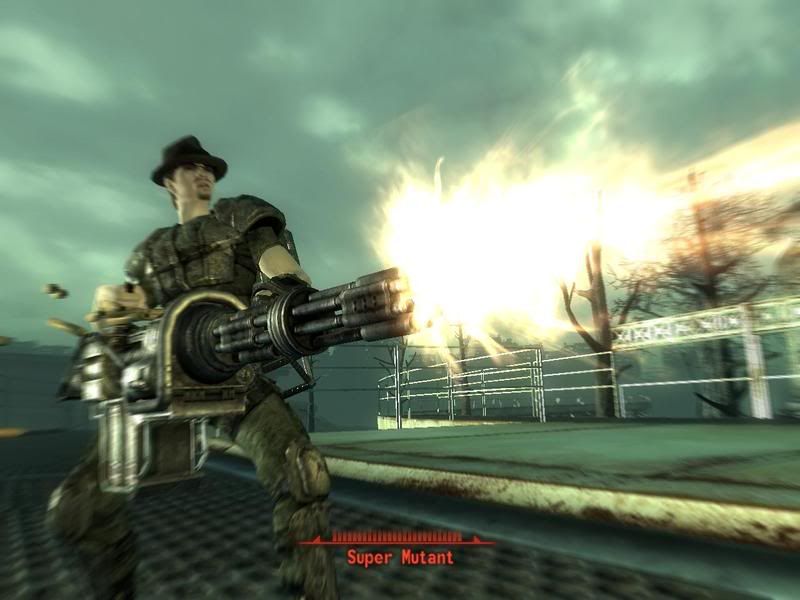 I love Fallout.