So for my 100th post I thought I'd do another review, since my others where well received
.
I'm going to review the cuddlz nappy (
Cuddlz ABDL Adult Nappy Diaper Store
), which I don't see discussed on adisc very much. Its a shame because its one of my fave nappies, and is pretty much a UK version of that classic the bambino bianco (might even be made by the same factory :X).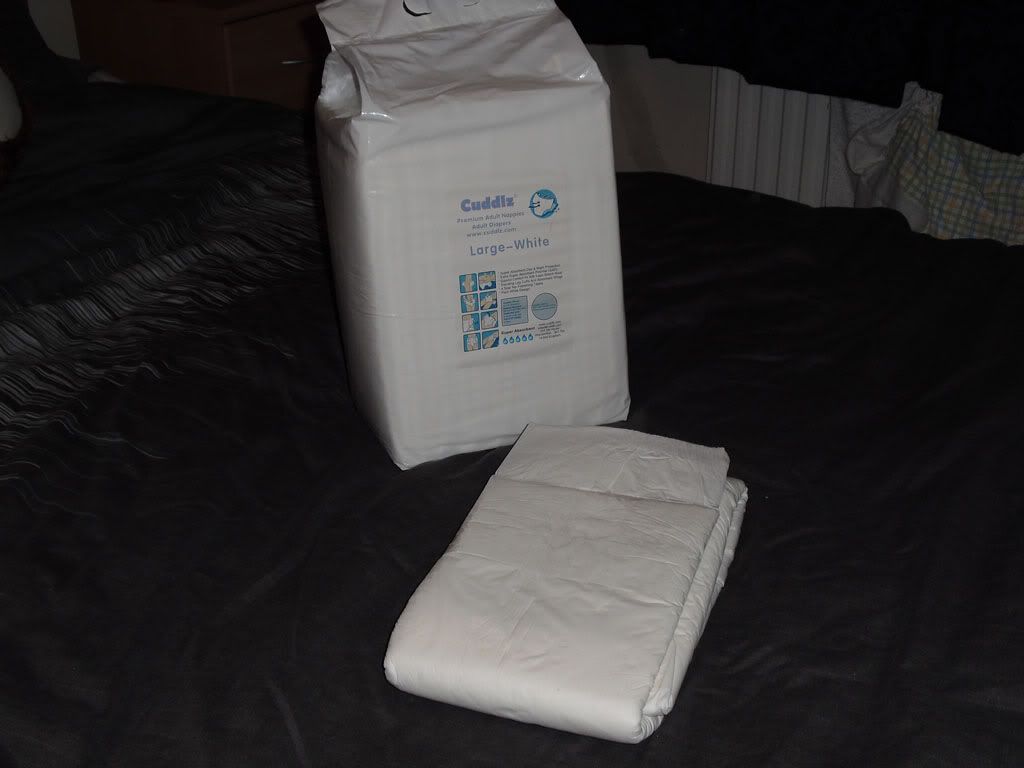 An 8 pack, and nappy.
As you can see these come in packs of 8, and in multiples there of from the site. The packaging is very discreet, and they are very much AB aware. They are a little pricey, but not much more then other premium brands in the UK. The more you buy the cheap they are, so they're £11.99 for 8 but £39.99 for 40. They also do samples.
Fit
The fit on these are pretty good, it took me a few nappies to get it just right but once I did they feel good. They don't come as high as abenas, reaching just below my belly button. The tape are very close together through, and this can cause issues with getting the fit right. The bottom tape could do with being a little bit lower, but that would also mean increasing the size of the front taping panel. The tapes can be unstuck as much as you like because of the clear plastic front panel, but as soon as you hit the actual nappy it will rip! They are very strong tapes
. They also come with stretchy waists both front and rear, which helps with getting a snug but not tight fit.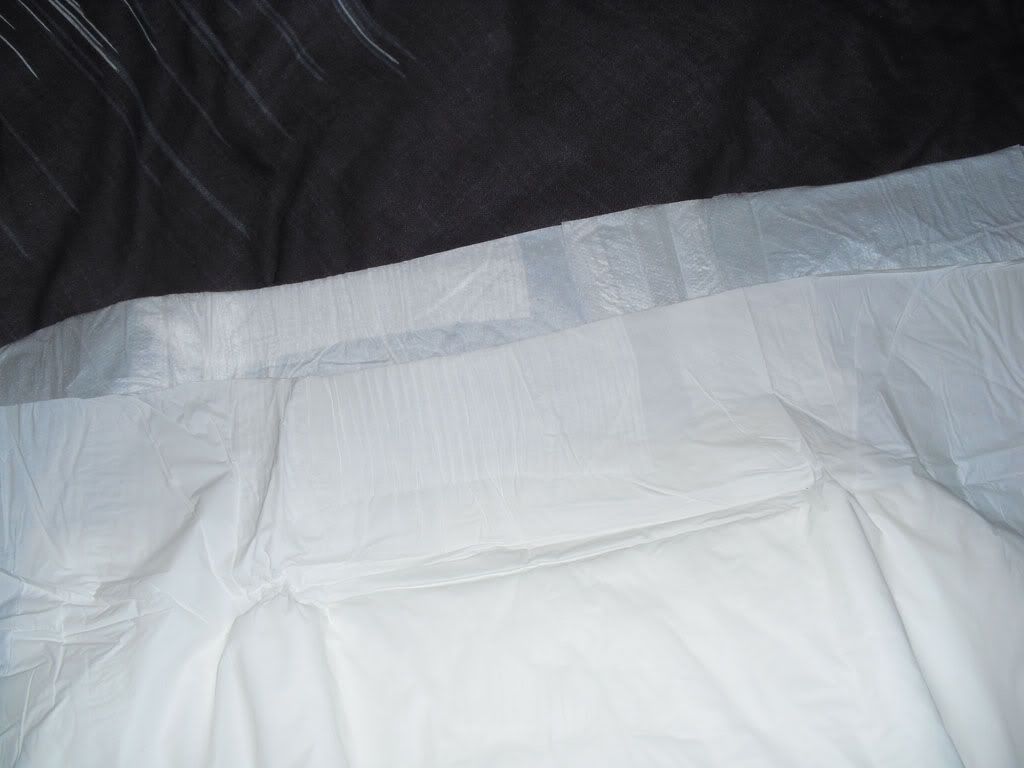 The stretchy waists
Single tapes, but very strong and sticky, just make sure you hit that landing zone
Front landing zone, its basicly a wide bit of clear plastic.
Absorbency
Down with the thickness.... not as thick as an abena but boy do they swell.
These are right up there with other premium brands for thirstiness. They look a little thinner out of the pack, but they swell up like nobodies business. One can easily last multiple heavy wetting's, and still have room for more. A problem with the swelling is it seems to not wick as well as some other nappies, which can be frustrating when the whole nappy isn't used. They have stand up leak guards as well which is always a plus point.

Look
Folded up, they look like... a nappy.
Laid out, they look... like a nappy.
They do look more babyish then other brands, mainly due to the lack of wetness indicators and institutional writings. There are rumours that cuddlz will start making printed ones, but it remains to be seen how good the designs look (I'm not that much of a fan of the bambino's design). I don't know how they compare to babies nappies, since I haven't used one of those in a very long time
. They are pretty crinkly, the front landing zone adds a lot to this. When wearing (no I'm not going to do a crotch shot
) I think they look pretty cute, especially the way they puff out round the bum.
The company themselves are pretty good, they are easy to talk to over email should you need to. They always ship discreetly, and you pay shipping by weight, which is good if you only order a small amount. You do have to sign for the package, but its pretty predictable when it will arrive. They use 48hour delivery, so its usually 2 – 3 days from ordering.
That's it I guess, I'm sure others have tried em so feel free to add your thoughts, and any questions ask away
.
Loopy