Read this if you are very pissed off at my very scientific research.
I don't actually have anything against girls, chill out.
------------------------------------------------------------------------
As we all know, girls are inferior organisms who should stay home making dinner and cleaning the house instead of pretending to be equal to us real men! I will now show you why, with scientific evidence.
Then we have this book. The absolute proof that women are more evil than men.
Now, you might say: But there might be a book about evil men too! Well, I searched this on Google Images, and guess what I found.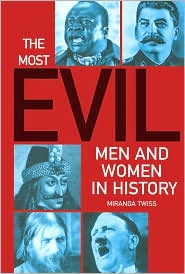 As you can see, this is not a book about men. It's about men AND WOMEN. The editors probably couldn't find enough evil men and had to put some women in the book that they didn't manage to insert in their previous volume about women. But I am not finished! Here we have a representative of all those filthy girls, Linda. She figured she should admit what she really is in order to live peacefully without carrying the weight of a lie. Please do not look into her eyes too much; her stare might pierce your soul and contaminate you with evil (that is, if you are a man).
I still have a lot of photographs proving the madness and the foolishness of those beasts. Here are a few mores.
I must conclude that women are indeed very evil, as opposed to respectable men who work hard and succeed at having a happy life. I hope you enjoyed this brief experiment.
Last edited: